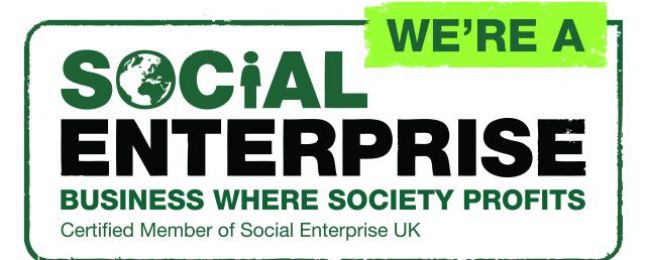 Thursday 10 November 2016. CSH Surrey has joined forces with NHS Surrey Downs CCG to help those in need over the winter period. We will be working with five local charities to get food, warm clothing and Christmas presents and books out to children and vulnerable people across mid Surrey.
The food and gift collections are for the area's foodbanks, including Dorking, Epsom & Ewell, Cobham and Elmbridge Foodbanks, while the clothing is for the Meeting Room charity, which provides a hot meal every day for those who otherwise would not get one and provides a meeting place for socially isolated and vulnerable people.
People wishing to join us in donating food can drop off items to their local foodbank, or at one of the collection points set up by CSH Surrey and NHS Surrey Downs CCG across the mid Surrey area. These are available at:
1) The community hospitals and health clinics where CSH Surrey provides services:
In the Dorking area: Dorking Community Hospital and the Medwyn Centre (2nd floor)
In the Epsom, Ewell, Banstead and Tattenham areas: the New Epsom and Ewell Community Hospital (NEECH), Bourne Hall Health Centre first floor; J Block Therapies Department on the Epsom General Hospital site, Epsom Clinic; Poplars Clinic (West Park); Banstead Clinic and Tattenham Health Centre
In the Cobham and Leatherhead areas: Leatherhead Hospital and Leatherhead Clinic on Poplar Road
In the Esher and Elmbridge areas: Molesey Community Hospital (inpatients and outpatients) on the High Street, Emberbrook Clinic and Molesey Clinic.
2) At NHS Surrey Downs CCG Headquarters, Cedar Court, Guildford Road, Leatherhead, KT22 9AE
3) Food collection points are also available at most large supermarkets.
Foodbank donations: please visit your local Foodbank's website to see which items they particularly need each week. All items must be non-perishable.
Christmas gifts: presents are being collected by the Elmbridge and Epsom & Ewell Foodbanks for children and young people aged 17 and under. Gifts must be new (although do not need to be expensive), able to be used straight away (such as colouring books with colouring pencils), and wrapped if possible with a label stating the gender and age of gift (for example, unisex 2-4 years, female 7-8 years). Dorking Foodbank is asking for book donations (for children aged 0-5 years). Please ensure gifts reach the Foodbanks by 1st December to allow enough time for wrapping and distribution.
Clothing donations: men's coats, blankets, sleeping bags and warm adult jumpers/fleeces. Items do not need to be new, but should be clean/washed and in good, usable condition. Please contact Epsom & Ewell Foodbank (who will be distributing items on behalf of the Meeting Room charity) re drop off/collection on 020 8786 8221.
Jo Pritchard, Chief Executive of CSH Surrey, says: "As a social enterprise we aim to support the communities in which we work over and above the wide range of NHS community health services we're commissioned to provide. We are therefore really pleased to join with NHS Surrey Downs CCG this winter to collect toys, books, food and clothes for charities in the communities in which we work across Epsom and Ewell, Tattenham and Banstead, Leatherhead, Dorking, Cobham and Elmbridge. We have set up collection points in the health clinics and four community hospitals we run and hope this extra help will make a real difference to local people this winter."
Surrey Downs CCG is also urging people to look after themselves over the winter period by:
Getting their flu jab (free to those more at risk of developing serious illness from the flu), and ensure that eligible friends and family members do the same
Stocking up medicine cabinets, including repeat prescriptions
Keeping warm and eating well
Visiting a GP or pharmacist at the first signs of illness, to avoid becoming more poorly later on
Keeping an eye on family, friends and neighbours, particularly those with long-term health conditions, or those who are more vulnerable. This can include offering to get groceries or pick up prescriptions, if needed
Checking local NHS websites and social media to remain aware of what services are open during the bank holidays.
Dr Claire Fuller, Clinical Chair at Surrey Downs Clinical Commissioning Group, says: "As a GP I see the effects of winter first hand. For people with respiratory conditions and for those living with other long-term illnesses, it can be a particularly difficult time, because these individuals can more vulnerable and more prone to complications. We usually see an increase in the number of people admitted to hospital during the winter months, so if people do feel unwell it's really important they seek help early on, before it gets more serious. 
"Pharmacists, GPs, practice nurses and the NHS 111 service can all give health advice and help with treatment, so if people are feeling poorly, there is a wide range of support available. 
"There are also many ways people can reduce their chances of becoming unwell, for example by staying warm, eating well, stocking up on any regular medicines so they don't run out, and getting the flu jab if they are eligible.
"Winter is a time to think about those who are more vulnerable, and may not be able to help themselves and by teaming up with CSH Surrey as part of our Christmas present and food appeal, we hope we can provide that extra bit of help to those who need it most."