Executive Team
CSH Surrey's Executive Team are responsible for the operational delivery of services.
Chief Executive

Professor Jo Pritchard
Professor Jo Pritchard is Chief Executive of CSH Surrey. She founded CSH in 2006 as the first social enterprise to be established out of the NHS in England. This paved the way for a national strategy of encouraging the development of social businesses and of greater employee ownership in the public sector.

In 2010 Jo was awarded an MBE for services to social enterprise and in 2011 was invited to sit on the government's Mutuals Taskforce by the Secretary of State for the Cabinet Office, where she was one of 12 members responsible for creating opportunities for employee ownership within the public sector.

Jo holds a degree in nursing, post graduate diplomas in health visiting and counselling, and an MA in Management. In 2010 she was appointed as a Commissioner on the Prime Minister's Nursing and Midwifery Commission, and in 2014 Jo was invited to become an Honorary Professor at the University of Surrey. Jo sits on the Surrey Adults Safeguarding Board and is also a member of the Clinical Senate Council for Kent, Surrey and Sussex.

Director of Clinical Services

Victoria Griffiths
Victoria Griffiths, a Pharmacist, joined CSH in 2014 as Director of Adults and in March 2015 became Director of Clinical Services, responsible for Children and Families, and Adults Services. Prior to joining CSH Surrey Victoria was Associate Director of Operations for Theatres, Anaesthetics, Surgery and Critical Care at Ashford & St Peters Hospital NHS Fundation Trust. Previously, Victoria held the post of Chief Pharmacist at Frimley Park Hospital NHS Foundation Trust.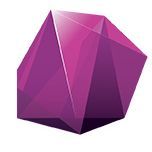 Interim Director of Quality

Marty Williams
Marty Williams is a registered nurse and has a clinical background in theatre and anaesthetic nursing. She has 14 years' experience in Patient Safety, Risk, Clinical Negligence Law, Quality Improvement and Corporate Governance.

Marty's previous roles have included Associate Director of Quality and Head of Patient Safety and Improvement at Ashford & St Peters Hospitals NHS Foundation Trust.

Director of HR and Communications

Rhona Mason
Rhona Mason joined CSH Surrey on 24 August as Director of HR & Communication. Rhona has over 20 years HR experience and joins from Moat, a large housing association based in Kent. She is a Fellow of the Chartered Institute of Personnel & Development and has a post-graduate qualification in Employment Law. Rhona was keen to work for an organisation that makes a real difference and was particularly drawn to our culture, values and co-ownership model.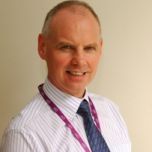 Finance Director

Alun Shopland
Alun joined CSH in 2007 and is a qualified accountant with significant experience in the commercial, charitable and not for profit sectors. He is responsible for finance, estates and procurement at CSH Surrey.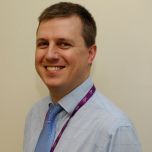 Director of IM&T

Will Lewis
Will joined CSH Surrey in November 2015. He has a strong background in developing IM&T services for health organisations and a good understanding of our employee owned social enterprise model having worked for another employee-owned community interest company before joining CSH Surrey.
Director of Business Development

Matthew Killick
Matt joined CSH Surrey in October 2016 from Barnardo's where he was the UK Head of Business Development, and prior to this Assistant Director of Children's Services in the South East. Matt brings both commercial and operational experience, is a Chartered Manager and holds an MBA. In addition he has over 20 years' experience within the third sector and children's social care, working for leading third sector organisations.

Outside of work Matt is the Chair of Governors for a primary school. He was drawn to CSH Surrey because of the values of the organisation and its co-ownership model.