Executive Team
CSH Surrey's Executive Team are responsible for the operational delivery of services.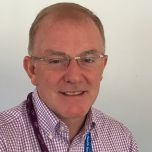 Chief Executive

Steve Flanagan
Steve joined as CSH Surrey's Chief Executive in August 2018. He brings a wide range of healthcare experience within the NHS, private and third sectors. He also has extensive business experience including local and national contracting with the NHS, regulatory issues, innovation, and business transformation. Steve supports the need for greater out of hospital provision and is a firm believer in partnership working to enable delivery of more personalised and integrated care pathways.

Previously Steve was Chief Executive of The Fremantle Trust, a charity that offers services for older people and people with learning disabilities. The Trust operates Nursing and Residential Homes and a variety of Supported Living facilities. During Steve's tenure the Trust increased turnover to over £50m and returned to profit after a number of years of losses. It also has two CQC 'Outstanding' ratings within its portfolio.

Prior to joined The Fremantle Trust, Steve was Managing Director of Bupa Home Healthcare, a highly regulated and specialist out of hospital care provider that delivered 95% of its services on behalf of the NHS. These included providing Continuing Health Care support to over 200 patients, mainly children, across the UK, and delivering care directly into people's homes via a team of over 800 nurses and healthcare support workers.

Steve's early career was with British Airways, where his passion for customer care emanates from.

Steve has been a CSH Non-executive Director since 2013 and as a Woking resident has a personal motivation to deliver high quality patient care. He understands and supports co-ownership and social enterprise, and has a clear vision for developing CSH's role as a provider of high quality out of hospital care in Surrey.

In addition to his current roles, Steve is also Chair of the Professional Sports Group.

Chief Operating Officer

Victoria Griffiths
Victoria Griffiths, a Pharmacist, joined CSH in 2014 as Director of Adults. In March 2015 she became Director of Clinical Services, responsible for Children and Families, and Adults Services, and in April 2017 took up the role of COO. Prior to joining CSH Surrey, Victoria was Associate Director of Operations for Theatres, Anaesthetics, Surgery and Critical Care at Ashford & St Peters Hospital NHS Fundation Trust. Previously, Victoria held the post of Chief Pharmacist at Frimley Park Hospital NHS Foundation Trust.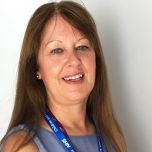 Director of Nursing and Quality

Hilary Shanahan
Hilary joined CSH Surrey as Interim Director of Nursing and Quality in August 2018. She is a nurse by background and has extensive experience of community nursing, including working as a District Nurse for 16 years.

After a period in practice development within mental health and learning disabilities, she was appointed Associate Director of Nursing at Havering Primary Care Trust (PCT) where she worked for five years and was instrumental in developing nursing and clinical services.

Hilary joined Greenwich Teaching PCT as Director of Nursing in July 2005 and gained an MSc in Health Services Management in September 2005. In 2007 Hilary was appointed on a day a week secondment to the Clinical Advisory Group for Healthcare for London as a Primary/Community Care Nursing Advisor. In 2010 she took up the position of Director of Nursing and Midwifery at Newham University Hospital where she continued to develop nursing and clinical practice to ensure the diverse and often complex needs of the local community were met.

Following the merger of Newham University Hospitals into Barts Health in 2012, Hilary became the Deputy Chief Nurse for Patient Experience and Engagement and an Honorary Visiting Professor at City University.

In August 2013 Hilary joined Central London Community Healthcare Trust as the Compassion in Care Co-ordinator and in November 2016 became the End of Life Care Nursing Lead.

Between 2017 and 2018, Hilary led preparation for CQC inspections at North East London Foundation Trust and North Middlesex University Hospital.

Director of HR and Communications

Rhona Mason
Rhona Mason joined CSH Surrey in 2015 as Director of HR & Communication. Rhona has over 20 years HR experience and joins from Moat, a large housing association based in Kent. She is a Fellow of the Chartered Institute of Personnel & Development and has a post-graduate qualification in Employment Law. Rhona was keen to work for an organisation that makes a real difference and was particularly drawn to our culture, values and co-ownership model.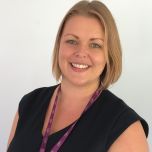 Chief Financial Officer

Charlotte Vitty
Charlotte Vitty joined CSH Surrey in September 2018. She brings extensive experience in financial and strategic leadership as well as collaborative and strategic partnership working across private and public organisations.

Charlotte's most recent role was as CEO and Chief Financial Officer of the British Transport Police Authority, a National Police Force responsible for policing the country's rail infrastructure including the London Underground. During her time there Charlotte oversaw the financial management of the Force, including the delivery of transformation, and efficiency programmes in line with the government's spending review 2015. She was also part of the devolution of services to Police Scotland as well as reviewing the organisation's strategy in partnership with the rail industry.

Charlotte started her career working with small entrepreneurial businesses before joining PriceWaterhouseCoopers (PwC) in the West London office, where she worked with owner-managed and private equity backed businesses across various sectors including financial services, recruitment, fashion, manufacturing and freight. After five years she joined Instant, a global property business, as Finance Director. She worked alongside the founder and leadership team to grow the business and successfully sell it on to private equity.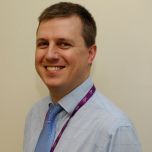 Director of Digital Services

Will Lewis
Will joined CSH Surrey in November 2015. He has a strong background in developing digital services for health organisations and a good understanding of our employee owned social enterprise model having worked for another employee-owned community interest company before joining CSH Surrey.
Medical Director

Dr Michael Wood BSc MB BS PhD FRCP
Michael joined CSH Surrey in September 2018 as our Medical Director, on a part-time secondment from Ashford & St Peters Hospitals (ASPH), where he has been employed since 2006.

At CSH Michael provides clinical leadership and direction, and has responsibility for the doctors employed by CSH. He particularly works with the community hospital and locality Hub teams in North West Surrey to support service development, including greater integration with ASPH and other providers within the wider North West Surrey Integrated Care Partnership (ICP).

At ASPH Michael is a Consultant Chest Physician. He has developed clinical services within respiratory medicine and introduced new services, and also been involved in quality improvement, clinical management and medical education. In addition he has been Clinical Lead for Length of Stay, Lead for Quality Improvement, Divisional Director for the Acute and Emergency Medicine Division and Clinical Lead for respiratory medicine. He introduced a daily multi-professional board round on every medical ward and a rolling post take ward round with resident on call for consultants.

At a regional level Michael has been Chair of the Surrey, West Sussex and Hampshire Lung Cancer Network, and since 2013, he has been Training Programme Director for Core Medical Training (CMT) at Health Education Kent, Surrey and Sussex (HEKSS) and was made Deputy Head of School of Medicine in HEKSS in 2015. He sits on the national CMT Advisory Committee. He strongly believes in quality improvement and empowering teams to develop their own services.

Michael undertook his medical training in London, including research work at University College London as a Cancer Research UK clinical research Fellow for his PhD. He spent time in Perth, Australia developing further interventional bronchoscopy skills.